StrongPoint Simulations has suspended operations for the time being. These items ARE NOT currently for sale.

StrongPoint Modeling and Simulations, LLC is pleased to announce the publication and release of Alien Invasion: The Defense of Corona (DOC).
The game puts the player in command of the alien invasion force landing in Southern California in the middle of the 20 th century, shortly after the end of the Korean War. Their Mission: Seize a lodgment near Los Angeles.



Earth Forces include the 1 st Marine Regiment, Combat Command A of the 40 th Armored Division, the 153 rd Regimental Combat Team and civilian militia units.




The attackers have directed energy weapons, defensive shields, and advanced propulsive systems, but have weaknesses the humans can exploit, but can they discover them?



The Humans have the Atomic Cannon, air support, including the Flying Wing, Honest John, chemical mortars, USS Missouri, USS Salem, tactical nukes, searchlights and mines.
Seven scenarios cover the first three alien landings (left), a campaign covering the first critical 72 hours, a Human Counterattack and a night attack.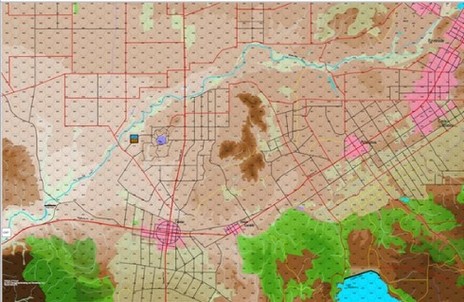 Features:

Game Length: 1 – 3 Hours


Two Counter Sheets 400+ Counters and markers


4 map sheets based on period maps with 500 Meter Hexes


Organizations based on period TOEs.


Human/Alien Operations Orders


6 Player Aid Cards


3 Dice


2 to 4 players


Solitaire Suitability: Medium


Price: $53.00 with shipping


Defense of Corona is offered at $53.00 (including postage) at eBay. More at BoardGame Geek.
Contact Mike at StrongPointSims@gmail.com.

***************************************************************************************************


In Covering Force, you are the Colonel commanding the 11 th Armored Cavalry Regiment or the commander of the Soviet 8 th Guards Army. The missions are simple. The 11 th ACR must identify the Soviet main attack so the V Corps Commander can position the Corps to destroy it. For the 8 th Guards Army: Punch a hole through the 11th and make for the Rhine.
The 11 th ACR is reinforced with 2 divisional squadrons, 3 armor battalions, and a mechanized infantry battalion, plus 9 battalions of artillery to stop a 17-motorized rifle & tank regiments.

The 11 th ACR sector is shown on 6 11x17 inch maps based on period 1:100,000 maps of the 11 th ACRs. Hexes are .75-inch hexes across and represent 1500 meters. The sector is 108 kilometers wide but only 30 to 5 kilometers in depth. You must be stubborn!

Up to 8 Scenario's will trace the Regiments organizational evolution from 1975 (M551A1 Sheridans and M114A2 Reconnaissance Carriers) to 1990 (M1A1 Abrams and M3A1 Bradley Cavalry Fighting Vehicles) against a relentless foe.

The Fog of War drapes the field: units start showing only a blank symbol. When identified, they flip to show their identify, but unit values remain hidden.

Units are rated for command and training; you must pass a command check to move, engage, or call for support. Command Cards provide additional effects with a minimum of complexity.

Images will be coming in the not too distant future.