StrongPoint Modeling and Simulations, LLC is pleased to announce the publication and release of Alien Invasion: The Defense of Corona (DOC).
The game puts the player in command of the alien invasion force landing in Southern California in the middle of the 20 th century, shortly after the end of the Korean War. Their Mission: Seize a lodgment near Los Angeles.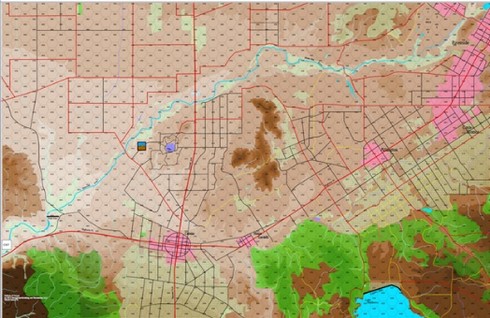 Earth Forces include the 1 st Marine Regiment, Combat Command A of the 40 th Armored Division, the 153 rd Regimental Combat Team and civilian militia units.




The attackers have directed energy weapons, defensive shields, and advanced propulsive systems, but have weaknesses the humans can exploit, but can they discover them?


The Humans have the Atomic Cannon, air support, including the Flying Wing, Honest John, chemical mortars, USS Missouri, USS Salem, tactical nukes, searchlights and mines.
Seven scenarios cover the first three alien landings (left), a campaign covering the first critical 72 hours, a Human Counterattack and a night attack.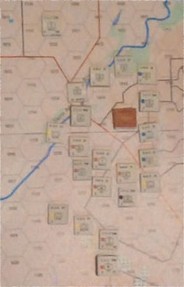 Features:

Game Length: 1 – 3 Hours


Two Counter Sheets 400+ Counters and markers


4 map sheets based on period maps with 500 Meter Hexes


Organizations based on period TOEs.


Human/Alien Operations Orders


6 Player Aid Cards


3 Dice


2 to 4 players


Solitaire Suitability: Medium


Price: $53.00 with shipping


Defense of Corona is offered at $53.00 (including postage) at eBay. More at BoardGame Geek.
Contact Mike at StrongPointSims@gmail.com.